March 26 -

April 1, 2018

​Farm-to-Table, Yoga, Ayurveda, Ocean Breezes,
​Salt Water Pools, Starry Nights

KOSHAS // The Body of Bliss and Beyond
Retreat and Shakti School Teacher Training Module (40-50 hours)



Join the love tribe for this March 2018 (just when you can't take winter any longer) in Hawaii!

This retreat and training will be an intentional reset and a brain re-wire. Come if you need your heart to be refilled by the only medicine that ever works - L.O.V.E.


The Yoga — The Experience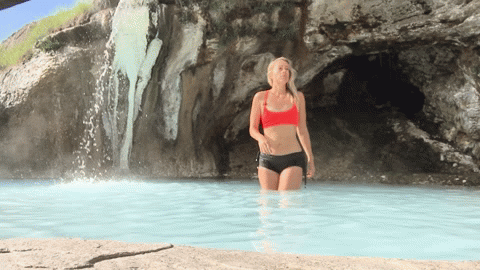 ​But its more than love. Its ancient technology. In this training retreat we will focus on the quintessential Tantric method for soul retrieval - the koshas - the five layers of your physical, emotional, mental, energetic and spiritual body.

Koshas are powerful roadmaps or "sheaths/coverings" that both block (when obstructed) or aid the soul (when liberated and understood). You will leave this event with an actual experience of being way more than just your body and your thoughts. You will also have a deeper understanding of how these coverings are both affecting perspective and blocking your radiance. The wisdom behind working with the koshas enables us to truly thrive on every level of our being as we uncover and resolve past traumas and move into deeper hidden power and potential. This training teaches us how to truly spiritualize the body as a temple for awakening in a systematic and intelligent way. We will work with ancient and modern techniques of asana, bandha, pranayama, yoga nidra and visualization meditations to uncover and unravel these sheaths.
A period of deep personal journeying, soul-searching, self-loving and community co-creation.
Our retreat fuses intentional peacefulness with energizing practices set among towering evergreens and ocean breezes along Hawaii Island's North Kohala coast. Here, you can relax and unwind on 50 acres of gardens, wild groves, and ancient valley trails. This retreat will also be credited towards the Shakti School Teacher Training Module (40-50 hours).

Hawaii is the meeting ground to know who we really are in 2018.

This week will be filled with nourishing ocean swimming, healing salt water pools, fresh air, starry nights and the transformative teachings of Shakti School and The Lineage of Love School with senior teacher and founder Katie Silcox + Special Guest teachers and musicians.

Come prepared to learn. To dive deep. To laugh. To cry. And to make the heart connections with new friends you may have for life. Come ready to deepen your meditation and your relationship to silence. Come ready to feel the pulse of super-charging your body's capacity to be strong, fit and powerful. Come prepared to feel love pulse through your God(dess) Body. Come willing to be become a greater force of Nature for both worldly and spiritual goals. Come willing to let go of at least 5% of your bull$*%#. Come with dreams you are ready to potentize into realities.
| | |
| --- | --- |
| The Retreat Includes | The Cost |
6 nights, 7 days accommodation in shared or single room, luxury yurt or ocean-side bungalow

​3 delicious, farm-to-table meals daily based on organic cuisine from the land
2 in-depth yoga workshops daily - morning and late afternoon - that will go towards Shakti School training certification and Yoga Alliance 200/500 hours ​
2 special guest classes with selected speakers and musicians ​
Daily meditation
Yoga Nidra (deep yogic relaxation session) ​
​​Swimming in the salt-purified infinity pool
Labyrinth walks in fragrant gardens and tour of the sacred ritual and ancestral sites with our resident Hawaiian Elder, Jeannie.
Hiking and exploring on the 50 acres of coastal forests, cliffs, and gardens
Beach access and ample time to explore local world-renowned beaches, volcanos and tourist sites
Sauna soaking and use of all decadent spa services

Double Yurt = 1698$
Double Room = 1898$
Double Luxury Bungalow - 1998$
Single Yurt = 2198$
Single Room - 2750$
​​​Single Luxury Bungalow - 2880$

Purchase


​Reserve your spot today by placing your $500 deposit for the trip. To purchase accommodations, click your paypal option below. If you would like a double but don't have a buddy, we will place you with someone awesome!
​*
All trips need to be paid in full 45 days prior to the event. No refunds 30 days prior unless in the event of an emergency.
Not included: Flight, transportation to and from Hawaii Island Retreat, extra excursions. Contact the Hawaii Island Retreat at Hawaii Island Retreat info@hawaiiislandretreat.com to organize transportation and rental car options. We will also have a Facebook connection group to organize car/taxi shares so its super-affordable. The island is also great place to rent a car/share with other retreat participants on "off times."